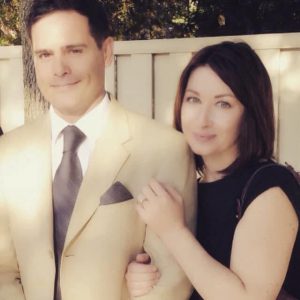 Aligned Garage Doors, LLC is a garage door repair service and installation company owned and operated by Victor Noyes and Amanda Noyes of Saint Augustine, Florida.
      Victor Noyes (47) is originally from upstate NY,  but has been a Florida resident for 34 years. He has a background in community association management and property maintenance. He received his training at The Overhead Door Company of Daytona Beach, FL and has been working in the garage door business for more than 20 years. He has a very strong work ethic, excelling in diagnostics and repair. 
       Victor's wife, Amanda Noyes (44), has a passion for providing excellent customer service. She manages the office and will be your contact for scheduling new garage door installations, garage door repairs and warranty calls.
Together, they successfully owned and managed the company, "Palm Coast Garage Doors" for over 10 years until 2020 when they sold that business to relocate to Saint Augustine.
They have been married for 25 years and are the proud parents of their son, Indiana Noyes ("Indy") and two dauchshunds, Marilla (aka "Rilla Roo") and Gilbert. 
To quote them: 
      "We chose the name ALIGNED because we believe our business practices should always be ALIGNED with our core values of honesty and fairness. When those things are ALIGNED, much like your garage door, everything else in life runs smoothly and effortlessly.
        Our mission is to provide our local community with quality residential garage door replacement options and prompt, reliable repairs and service. We are not out to meet a sales quota. It is our commitment to give honest recommendations so that we build a lifetime of trust and earn your repeat business.
     Because we only service the Saint Augustine area (St. John's County) and the Palm Coast area (Flagler County) we can usually offer you same day repairs and at the best possible price.
Our small business has always thrived on local referrals from happy customers, not on paid advertisements. If you are happy with our service, please don't forget leave us a review and tell your neighbors. As always, thank you for trusting us with your garage door needs!"- Vic and Amanda