Wayne Dalton's 8000 series entry-level garage doors offer the right choice for any style and budget. Available in three panel designs, as well as an array of painted finishes and window options, these doors can be personalized to complement any home.
Model 8000 is an uninsulated, single steel sheet door, while the Models 8100 and 8200 are insulated with polystyrene insulation. Model 8200 has an R-value* of 7.4 and Model 8100 has an R-value* of 3.7. For those living in coastal areas or parts of the country with high wind requirements, these models are available with wind load reinforcement.
*Wayne Dalton uses a calculated door section R-value for our insulated doors.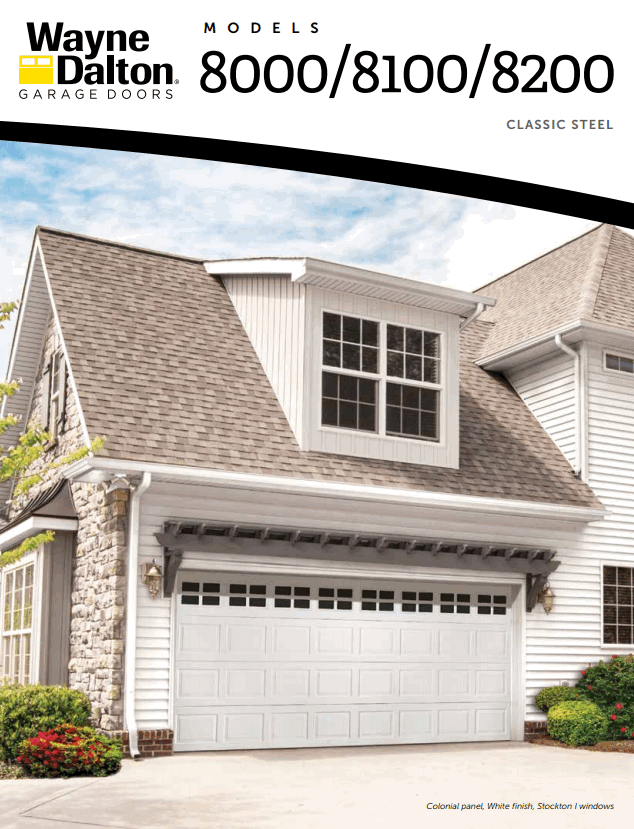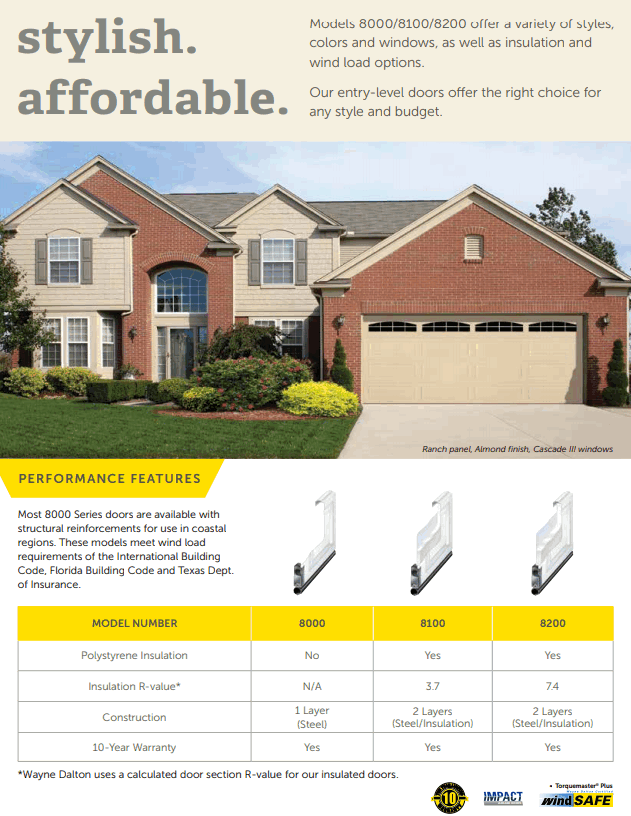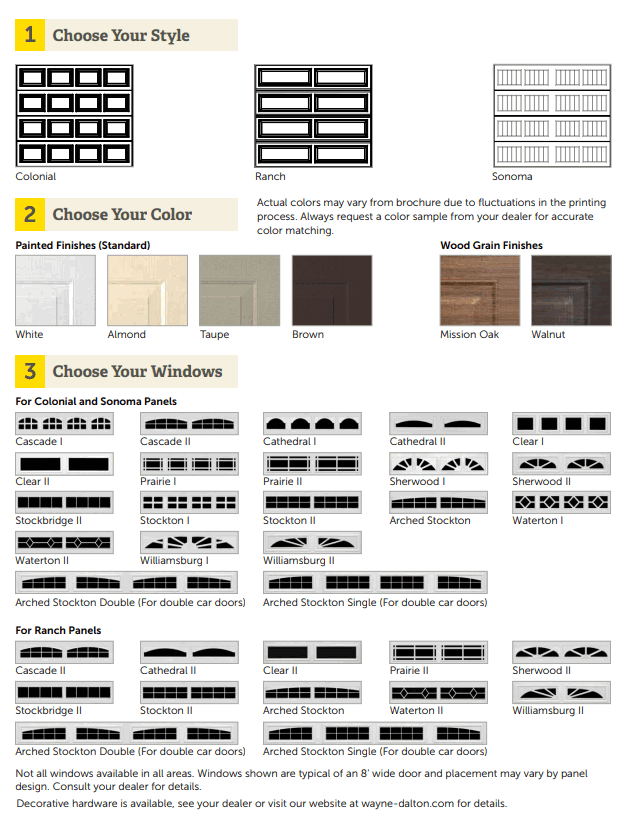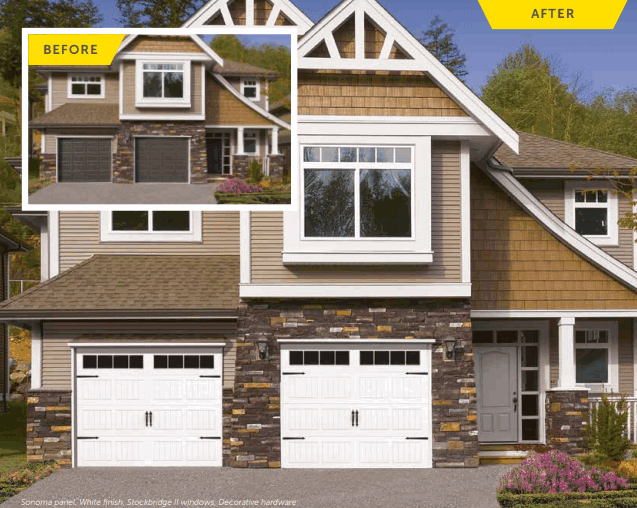 Built for performance and affordability, Wayne Dalton's Classic Steel garage door Models 9100 and 9605 offer robust construction with a variety of styling options. These doors also offer integrated struts for rigidity and strength, pinch-resistant panels and the TorqueMaster® Plus, our exclusive counterbalance system that safely contains springs inside a steel tube. Five classic and contemporary panel designs are available for these doors, along with a wide range of window and finish options.
Models 9100 and 9605 have polyurethane foamed-in-place insulation, which can improve your home's thermal efficiency, block street noise and make the door operate more quietly. Model 9100 is made with three layer-construction (steel/polyurethane/ToughGuard®) and has an R-value* of 9. Made with a steel backer, the Model 9605 has an R-value* of 10 (R-value of 9 for 7\' tall doors; R-value of 10 for 8\' tall doors.)
* Wayne Dalton uses a calculated door section R-value for our insulated doors.